(In/Af)finities (Gallery View)
"McDonough and Jensen probe the analogous and infinitely related structures of our universe, from the microscopic to the macrocosmic."
Two artist exhibition with Casey McDonough at the Morean Arts Center September 22 - October 29, 2017.
Special thanks to exhibition sponsors Rachel & Erin Jensen Akil and Dave and Beth Engelman. Addition funds provided by The Creative Pinellas 2017 Emerging Artist Grant.
The Expanding Universe
Hand cut (jigsaw) plywood, water based aerosol, nails.
240" x 55"x 1/2" (original pattern 26.12" x 5.87")
2017
Price Upon Request
The original pattern was traced from a found branch which was on display in the corner to the right of this wall.
Image by Jon Seals
The Expanding Universe (detail 1)
The Expanding Universe (detail 1)
The Expanding Universe (detail 2)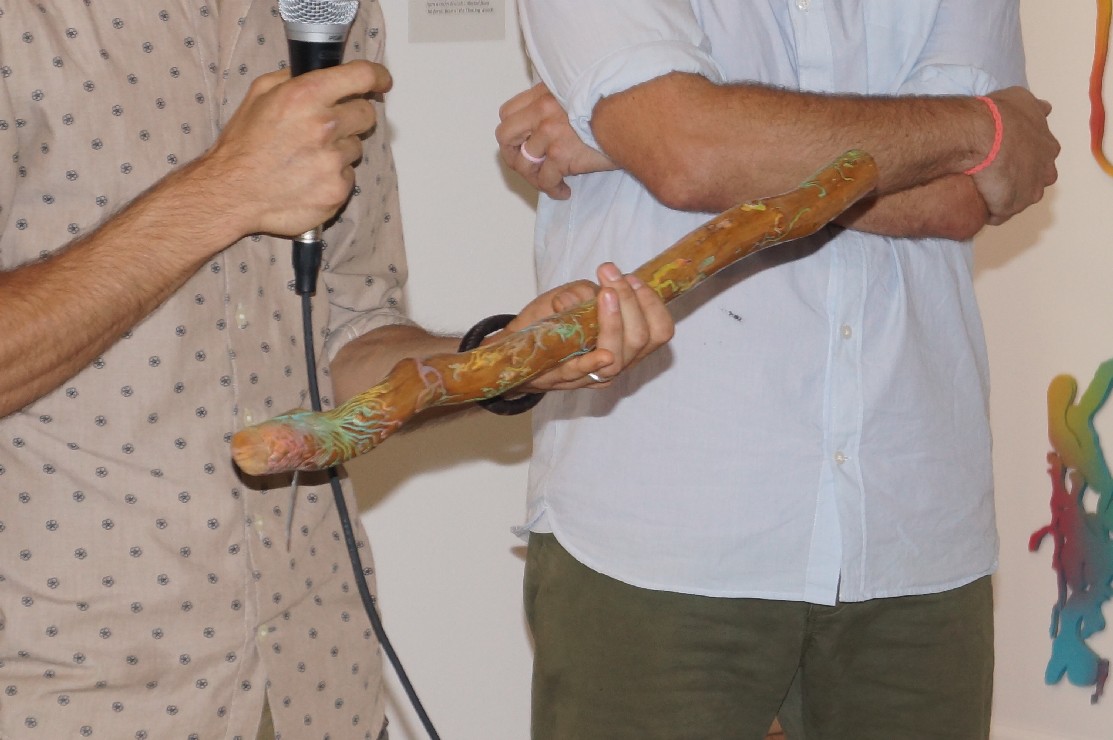 The Expanding Universe Pattern Source
Found branch, solvent based aerosol, resin.
26.12" x 1.75"
2016
The Expanding Universe Pattern Source (detail)
Merging Galaxies
Merging Galaxies
(with The Expanding Universe Source Form in background)
Image by Laura Dante
Merging Galaxies (detail 1)
Merging Galaxies (detail 2)
Merging Galaxies & Supernova Remnant
Merging Galaxies & Supernova Remnant
Supernova Remnant
Fluorescent Dwarf
Acrylic and water based aerosol on wood panel
30" x 20"
2017
in the collection of Christopher Eaton
image by Laura Dante
Supernova Remnant (scale reference)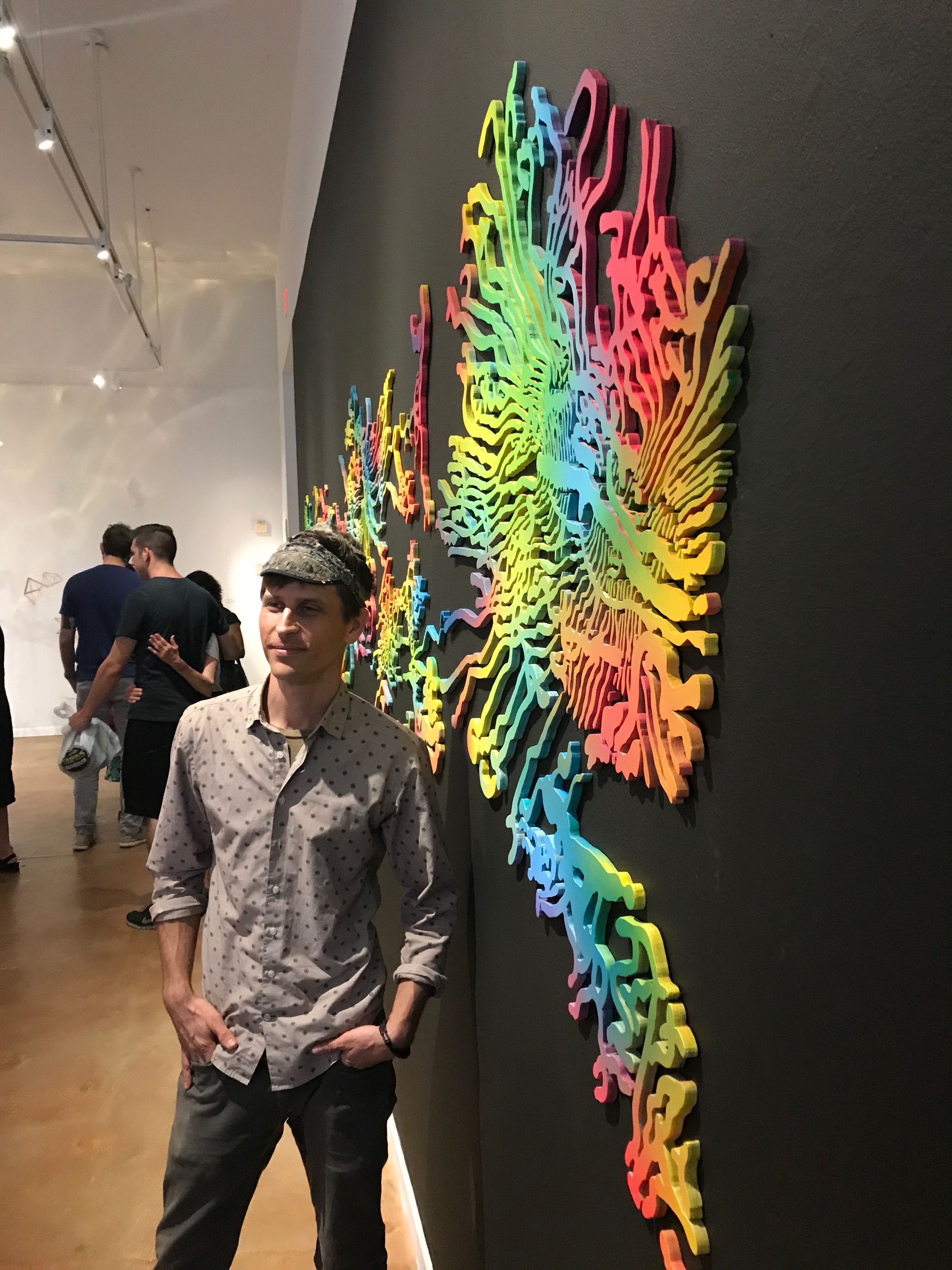 The Expanding Universe - Scale Reference